Let's get a little Facebook luv to our Pages! Please share the luv and follow as many network blogs as you can and get a little karma and follow back!
This is my first Linky so forgive me if its not done right! Feel free to grab my Network Blog Hop button to post on your blog as well....Link Up!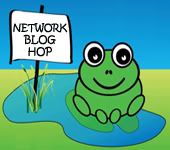 Powered by Linky Tools
Click here
to enter your link and view this Linky Tools list...